Vanilla Rooibos Tea 40 bags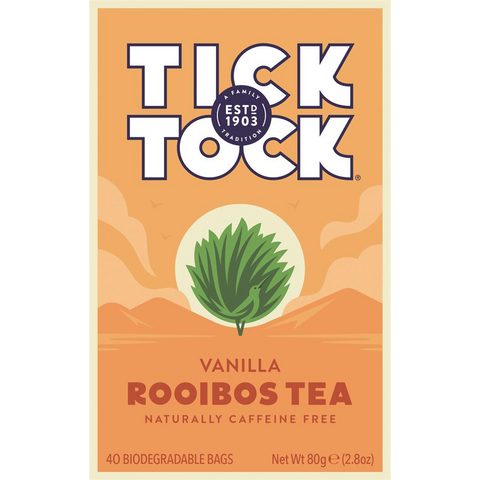 We've infused our specially selected rooibos tea with all-natural bourbon vanilla for a truly delicious cup of vanilla rooibos tea.

Rooibos, which grows only in South Africa's remote Cederberg Mountains, is gentle, low in tannin and naturally caffeine free, and is still harvested by hand in the traditional way. We've complemented the full taste of rooibos with soft and naturally sweet vanilla, all the way from Madagascar.
More from the Tick Tock range