Digestive Lemon Pu'er 20 bags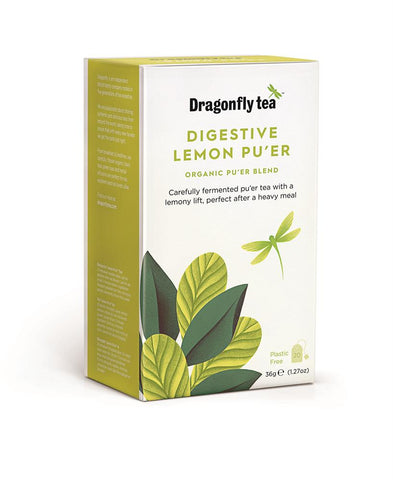 Our digestive blend marries the traditional benefits of pu'er tea with aromatic lemongrass and lemon myrtle for a supportive, uplifting cup. Made by carefully fermenting large assamica leaves, earthy Pu'er combines the best of tea wellbeing with the gut-health goodness of fermented foods.
Perfect Ingredients
Pu'er Tea (67%), Lemongrass, Ginger, Lemon Peel, Lemon Myrtle, Cinnamon
Pure Perfection
Brewing Instructions For a perfect cup allow fresh, boiled water to cool a little. Infuse for 1-3 mins according to taste.
More from the Dragonfly Tea range