Organic Golden Balance Turmeric Tea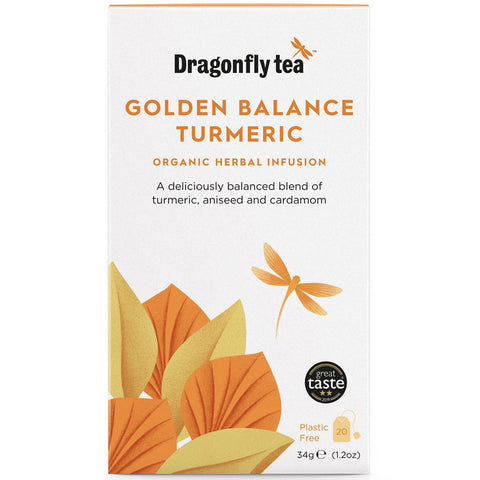 This deliciously clean blend harnesses the warming herbs and spices championed by India's ayurvedic traditions.  A 'golden balance' of aniseed, fennel, turmeric and cardamom specially composed to help body and mind maintain harmony.
Perfect Ingredients
Organically grown aniseed, cardamom, cassia, fennel seed, turmeric, chicory and liquorice.
Pure Perfection
For a perfect cup use fresh, boiled water. Infuse for 2-4 mins according to taste.
Format
20 individually sealed string & tag sachets (25g)
More from the Dragonfly Tea range